Already used our online configurator? Fill in the input reported below with the configuration code that you can find on the quotation and click "PROCEED".
The products listed on the quotation will be automatically added to the shopping cart.
If you wish to change the quantities or add new devices to the shopping cart, you can do it before submitting the order.
Stagno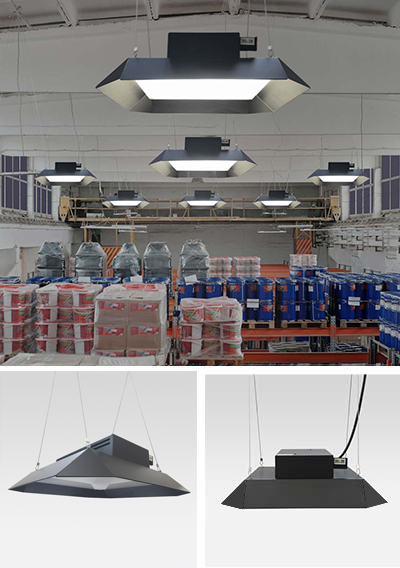 Voltage:
200-240VAc
IP Grade:
IP20 (internal use only)
Operating T°:
a -20 °C a +40 °C
Lifespan:
50.000 hours without changes in light intensity 100.000 hours of absolute duration
Dimmer:
integrated
Light color:
warm white (3000°K) or cool white (5000°K)
Material:
aluminum and plexiglass
Fixture Color:
black
Cable:
1,7m
Tie rods:
stainless steel 1.4m
Diffuser:
opal white
Sizes:
422 x 422 x 193mm
The optimal LED high bay pendant light solution for industry, companies, sheds and warehouses, also suitable for your industrial style loft.
Stagno is an efficient and energy saving pendant light suitable for multiple uses.
Efficiency and energy saving are the key points of this lamp.
When it comes to energy efficiency, we are always looking for new LED chips, which allow us to build high-performance lamps such as Stagno.
The Thin LEDs are able to sustain a continuous and efficient lighting in any working condition, this allows Stagno to reach performances that are difficult to reach by products previously on the market.
Like all illunaluce lamps, the Stagno smart LED lamp is dimmable with the free ezon.io APP and, for the more eco-conscious ones, by adding the Light Sensor ezon.io accessory (9.000.008) you'll be able to achieve an extra-boost in eco-sustainability.
The Stagno lamp is entirely produced in Italy.
The structure is in aluminum, with integrated power supply, while the diffuser is plexiglass. Steel tie rods included.
The ezon.io system can also be managed and programmed through the ezon.io APP, which can be downloaded for free from the APP Store and Google Play.
*
referred to the LED modules. Depending on the type of diffuser, a maximum reduction of 20% must be considered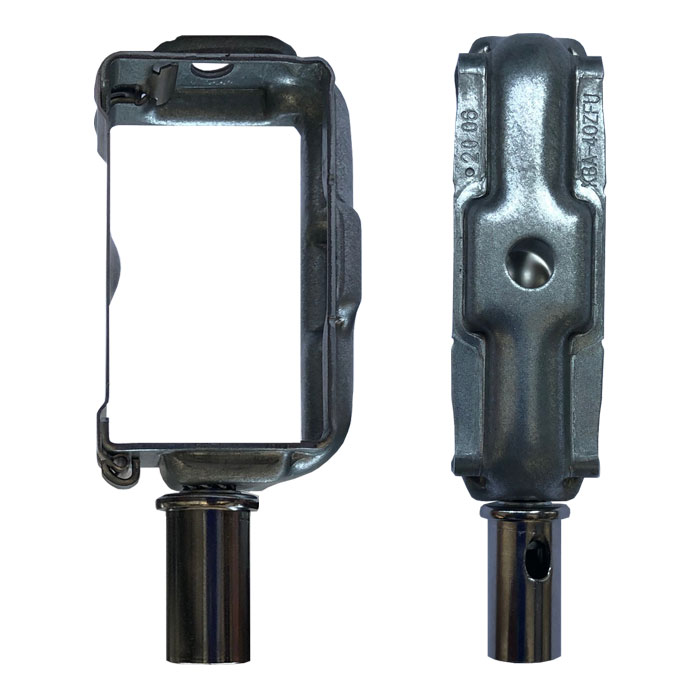 **
all data except errors and omissions